T
he organizational structure is oriented toward sharing a common strategy and vision. The corporate staff coordinates the centralized group activities; and the business units hold the operational responsibilities in the business of manufacturing and delivery service. This model enables us to base our competitive strength on culture, values and common strategies, maintaining a high level of operational flexibility in order for us to focus on our customer's needs.
Particularly, the centralization of coordination allows us to offer products and deliver services in seamless integration. At the same time, the decentralization of the operational responsibilities ensures organizational flexibility, acceleration of implementation, and effectiveness in manufacturing and delivery service.
Abramo Holding S.p.A. is the company that owns, directs and coordinates the following subsidiaries:
Abramo Printing & Logistics S.p.A.
Abramo Customer Care S.p.A. is the company that owns, directs and coordinates the following subsidiaries: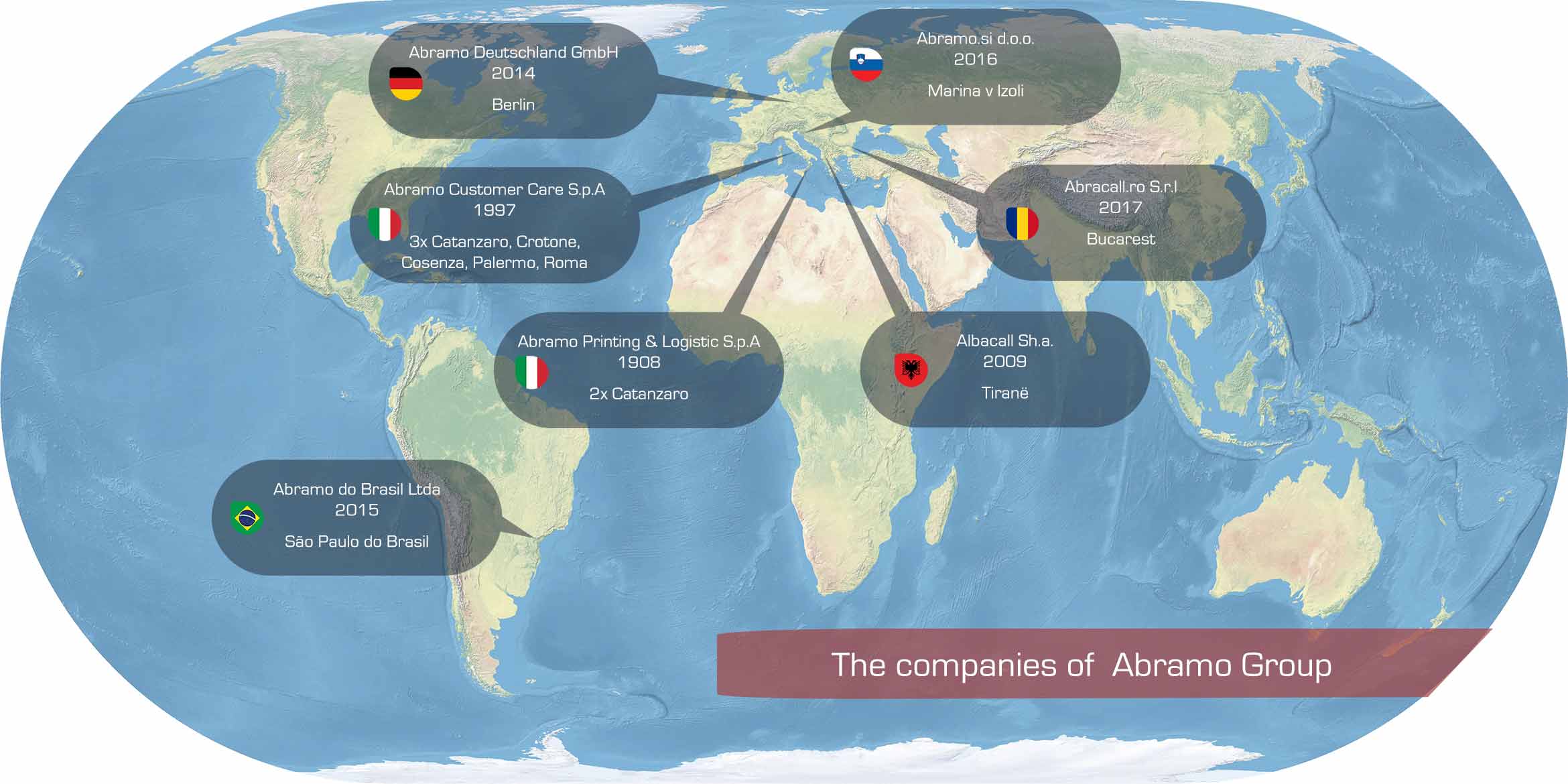 ---
The governance
Giovanni Abramo
President of Abramo Group

Eugenio Mosca
CEO of Abramo Printing and Logistic

Antonio Abramo
CEO of Abramo Customer Care

---
Our values
Client focus
We always give priority to the customer, by serving in a simple and professional manner. Our customers describe us as competent, available and pro-active partners.
Harmony in diversity and work ethic
We are an extensive international team that makes diversity a value. Many visions converge towards a common goal, the partnership with our customers.
Personal growth and apprenticing
We have the ambition to continuously improve ourselves. We are for the empowerment of our resources through targeted coaching sessions and continuous feedback, aimed at spreading a culture of trust and responsibility.
Changes and innovations
We look forward to the future. Through the continuous change we seek for individual and group improvement opportunities.
---
Business Intelligence Suite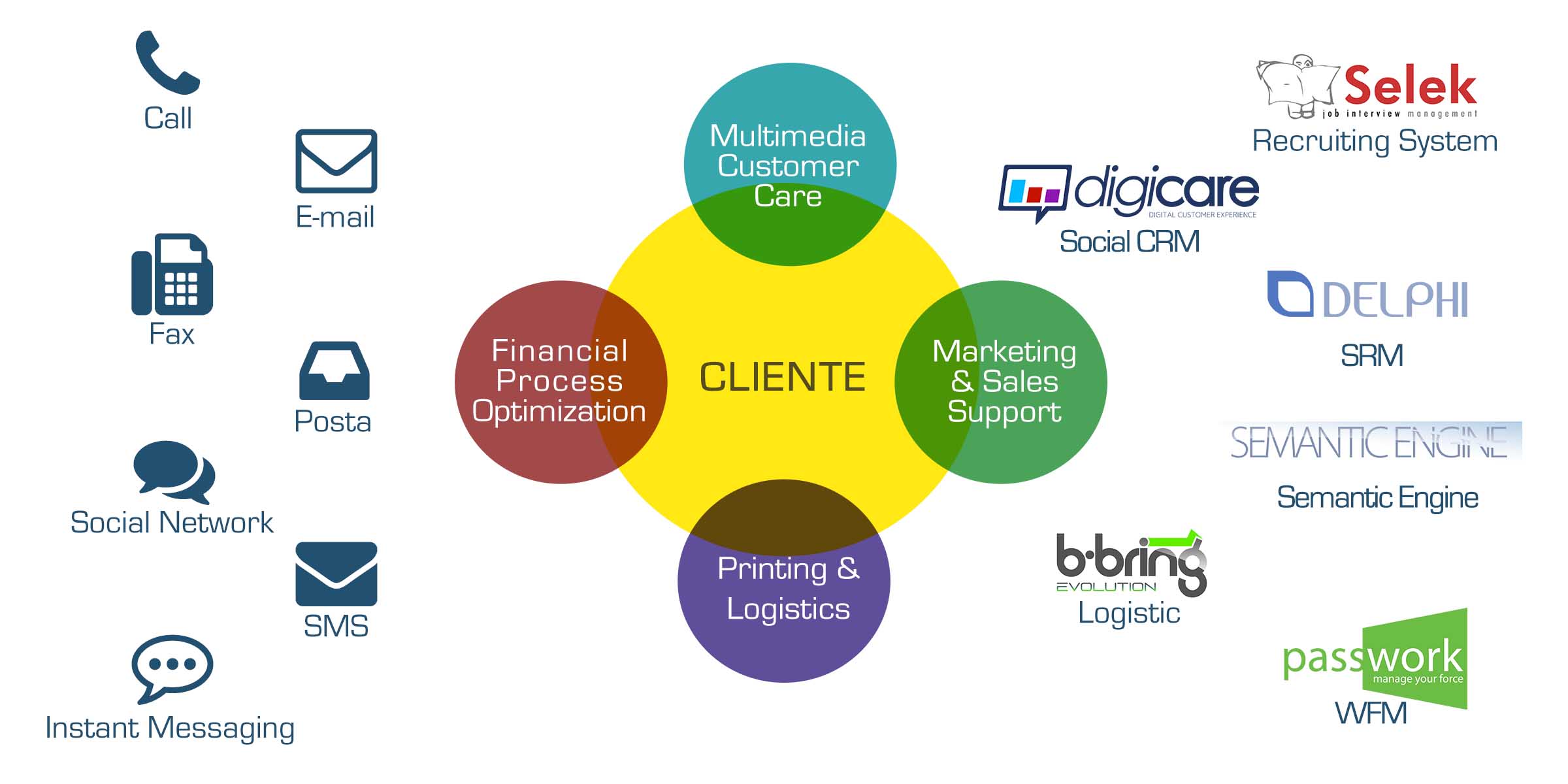 ""Our customers operate in competitive sectors, subject to continuous market fluctuations. We face with them the daily challenges and we build together the business of the future."
Our main customers
Alitalia
Poste Mobile
Prime Secure
Sky
Blue Tree Hotels
Enel
Itaù
Banca Intesa Sanpaolo
BPER
Treccani
Gas Natural
Rai
Wind
Consip
PosteItaliane
Kabel Deutschland
RatePay
ENI
TIM
2iReteGas
ConTe
Roma Capitale
Armosia
Soris
Mercedes Benz
Fashion for Home
Postel
Readly
Springlane
The Kase
Zalando
Engie
Conad
Trony
Auchan